Like its neighbour, Quinta do Lago, Vale do Lobo is an exclusive purpose-built resort where our Affinity villas with pools are set in delightful gardens. Some of our rental accommodations are in elegant town houses in cobbled streets, but wherever you are based, it will be within easy reach of the beautiful 2-km long sandy beach, with its ochre cliffs offering the quintessential Algarve backdrop. Vale do Lobo is most famous for the best championship golf courses in the Algarve, and in 2013 was voted top golf destination in Portugal.
History
Boasting over 450 hectares, Vale do Lobo has the honour of being not only the first but Portugal's biggest luxury resort. The resort is self-contained and includes over 15 restaurants and bars, shops, wellness centre, club houses, conference event centre, medical facilities, 24-hour security and even an art gallery.
If it's events you are looking for, there is so much to choose from including children's festive entertainment, amateur golf weeks, art and culture exhibitions and much more!
To book Vale do Lobo villas, click on the button below.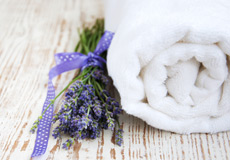 The Royal Spa
The Royal Spa at Vale do Lobo is a world of absolute relaxation and comfort.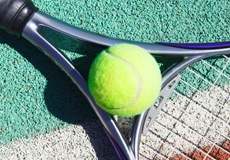 Play Tennis
The Vale do Lobo Tennis Academy is number 1 in Portugal.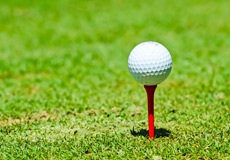 Golf
Play golf or arrange a golf lesson at one of the many world-class golf courses in the Algarve.
Getting Around
The Vale do Lobo Tennis Academy is similarly rated and, while it is prestigious enough to stage international tournaments, it also caters for all ages and standards, so is perfect for a family holiday. There are 17 restaurants, cafes and bars (many by the beach), a nightclub, and a packed programme of live music, arts and events is staged each year. The Royal Spa at Vale do Lobo is one of the finest facilities in the Algarve and will appeal to "golf widows" just as much as couples and groups of girlfriends.